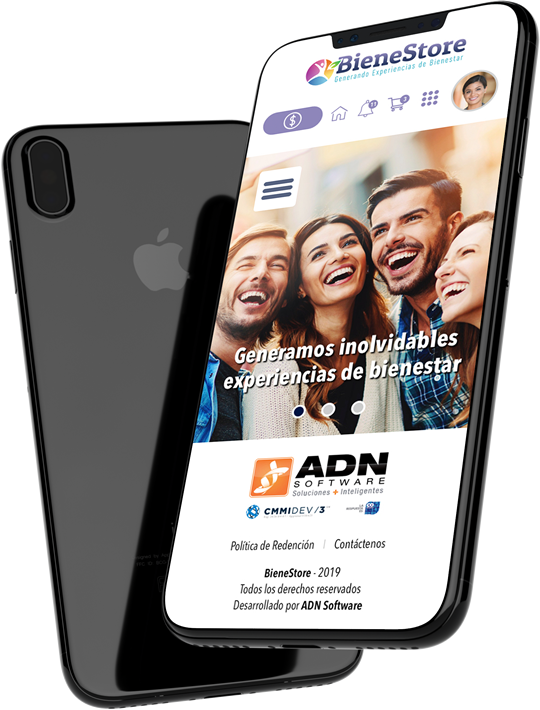 IT HAS NEVER BEEN EASIER TO MANAGE EMPLOYEE BENEFITS
BieneStore is the store where your employees can earn the benefit of their preference while they redeem the points they have earned simultaneously, all for their good job performance, reinforcing the good behavior and values that your company wishes to be followed, perfectly aligning with the culture and objectives of your company.
EASY PROCESSES, MOTIVATED EMPLOYEES, INTEGRATED MANAGEMENT.
Neither you or your employees will miss anything happening within our platform. bienestore automatically sends e-mails and text messages when purchases or exchanges are made and approved.
You can easily manage the points per benefit, you can handle rewards to an individual or to groups of any size. manage the categories within the store and their products making it adaptable to your employees' profiles. in addition, you can keep an adecuate control of budget and inventory.
Access complete managment reports in order to make the right decisions: the system provides you with data and information in real time. you can check and download the point statuses, inventory, point redemptions, vendors and providers, employee satisfaction indicators, and many more. easily exportable to pdf, excel or word.
Supports management of products with qr codes. scan the code with a device running bienestore and when it reads it, the product will be automatically crossed off your inventory.
YOU CHOOSE HOW POINTS ARE ACCUMULATED
TIME IN SERVICE, LONGEVITY: Points are earned each time the employee fulfills a certain time requirement with the company.
NOMINATIONS: It's objective is to promote a culture of values and innovation within an organization.
REDUCTION: Points can be substracted when an employee doesn't fulfill the company's expectations
REWARDING GOALS ACHIEVED: Points are earned from goals fulfilled. It promotes good work practices to reach goals.
STOP GIVING YOUR EMPLOYEES THE SAME REWARDS.
INCREASE THE VALUED-ADDED OF YOUR REWARDS!
With BieneStore, each employee can choose the benefit that fits his or her needs the most.